The technological vanguard at your service
Company founded in 1966 which focuses on high precision machining and is composed of three independent companies:

Short series, high-precision boring and machining

Machining of high and medium series of components mainly for Automotive and Hydraulics

Design, manufacture and maintenance of high-speed spindles
Our mision is to consolidate a sustainable business project providing high quality machined products that exceed our customer's expectations.
Our know-how, high-tech machining centers, together with a full range of in-house capabilities offer a complete service from design, advice and prototyping to volume production and delivery of fully traceable finished components.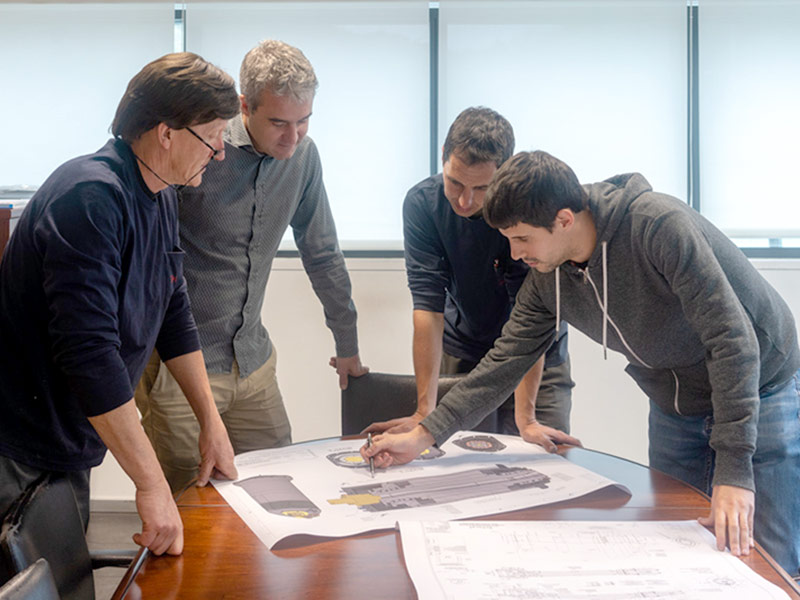 Our management maintains a dynamic and flexible team with creative synergy which interacts with our customers and suppliers by sharing our knowledge and technology in order to find solutions to satisfy our client's needs and meeting their goals.
Our main objective is the search for the maximum satisfaction of all our stakeholders.
Since our creation, we have continued to evolve to continue offering you the best service. During these years of work, we have accumulated extensive experience in the manufacture of automated assembly lines, machining transfers and other special machines.
GOIALDE, S.L. GOIALDE, S.L. is founded as a family business, and is positioned as a strategic supplier in precision machining, mainly in the machine tool industry
GOIALDE COMPONENTS: Series Machining of components
GOIALDE COMPONENTS is nominated as a TIER 1 supplier to the VW GROUP
GOIALDE HIGH SPEED is created
New facilities of 4,500 m2 in Zestoa. The GRUPO GOIALDE is created
New projects in the automotive sector